Due to high call volume, please use our contact us form to submit cancellations by providing your order number. If you had to cancel directly with the hotel, please provide your cancellation number. Thank you for your patience.

USA Owned & Operated
Established 2003
AC Hotels Brand Overview
Back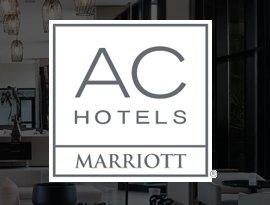 Overview
Elegant, streamlined design. Purposeful spaces and carefully crafted signature moments. We've orchestrated the entire hotel experience so you can be more productive, creative and fulfilled.
---