Due to the holiday, our office will be closed Monday 5/25. Thank you!

USA Owned & Operated
Established 2003
Best Western Plus Brand Overview
Back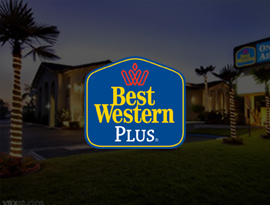 Overview
Like the Best Western, the Best Western Plus is a limited-service hotel brand. This hotel includes a complimentary hot breakfast, free high-speed Internet access, in-room coffee/tea maker, and a business center. The Best Western Plus has additional standard amenities, such as fitness center, on-site self-service laundry, gift shop/sundry shop, and in-room mini-refrigerators. The hotel brand has a trendy, enhanced style, and was voted "#1 Upper Midprice Hotel Company" by Business Travel News!
---
Our Best Western Plus Properties