Due to the holiday, our office will be closed Monday 5/25. Thank you!

USA Owned & Operated
Established 2003
Hilton Garden Inn Brand Overview
Back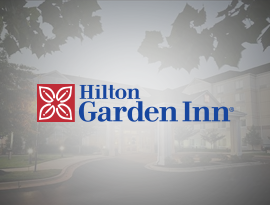 Overview
Like Hiltons, Hilton Garden Inns clearly invest in the satisfaction of customers, as seen in the quality of service and variety of amenities at each and every location. They are limited-service, and have restaurants on property for breakfast, and many restaurants are open for lunch and dinner. Lounges are present as well. Amenities include complimentary Wi-Fi and 24/7 business centers, fitness centers, room service, and Pavilion Pantry(R) convenience minimarts. Most locations include swimming pools and whirlpools. This brand provides nice rooms, cozy beds, and high-definition flat-screen TVs, microwaves, and refrigerators for the convenience of guests. Hilton Garden Inns aim highly to please all varieties of travelers. Make your stay at the Hilton Garden Inn and see what this highly respected hotel has to offer!
---
Our Hilton Garden Inn Properties