"; _cf_contextpath=""; _cf_ajaxscriptsrc="/cf_scripts/scripts/ajax"; _cf_jsonprefix='//'; _cf_websocket_port=8579; _cf_flash_policy_port=1243; _cf_clientid='3F8BF459AF317311E133F5333ABBEAC3';/* ]]> */
X
Notice:
Due to state & local regulations, some hotel shuttle transfers, food, amenities, and services may be temporarily unavailable or modified. We do our best to keep our information accurate on our website, however, please contact us or the hotel for the latest in service & amenity availability. Thank you for your understanding.
Dismiss

USA Owned & Operated
Established 2003
Rodeway Inn Brand Overview
Back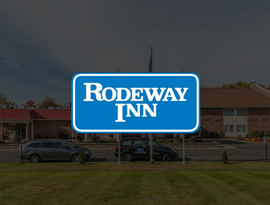 Overview
Why pay for extensive amenities if you aren't going to use them? The Rodeway Inn is a budget property geared towards offering basic necessities. Enjoy what really makes a stay great: friendly staff, clean rooms, and a great night's sleep. This hotel brand makes travel very affordable, and most locations include free coffee in the morning as well as free Wi-Fi. Since travel can be hectic, rely on the Rodeway Inn to offset the stress with simple and basic accommodations. Please note that Rodeway Inn properties are typically exterior corridor.
---
Our Rodeway Inn Properties