"; _cf_contextpath=""; _cf_ajaxscriptsrc="/cf_scripts/scripts/ajax"; _cf_jsonprefix='//'; _cf_websocket_port=8579; _cf_flash_policy_port=1243; _cf_clientid='57A8F0E568E560D08AA8FACD9F6B47B9';/* ]]> */
X
Notice:
Due to state & local regulations, some hotel shuttle transfers, food, amenities, and services may be temporarily unavailable or modified. We do our best to keep our information accurate on our website, however, please contact us or the hotel for the latest in service & amenity availability. Thank you for your understanding.
Dismiss

USA Owned & Operated
Established 2003
The WestShore Grand Brand Overview
Back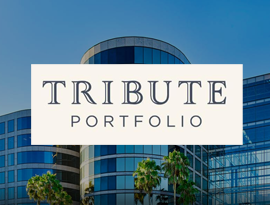 Overview
The Westshore Grand Tampa Hotel is part of the exceptional independent hotels in the Tribute Portfolio collection. This is a Starwood brand that celebrates individuality, superior service and coast-inspired style with rustic accents. Once guests are checked in they can expect to feel a sense of welcome and tranquility in a modern and comfortable environment. Enjoy the heated rooftop swimming pool and the amazing sunset views of the city and bay. Want to grab a quick bite or a full course meal? There are three restaurant options ranging from a sandwich shop to a Steak House! Then unwind with a night cap at the No Name Lounge then return to your room where your bed is dressed in luxurious linens and relax into a slumber.
---
Our The WestShore Grand Properties