Eight of the World's Best Airports
| | |
| --- | --- |
| By: Leila Jones | Date: 02/04/2016 |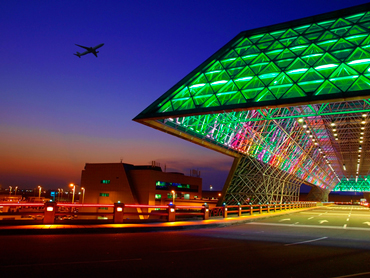 Nobody likes having to spend time in an airport. A long layover can be equally exhausting and boring, attempting to pass time with just a few shops and restaurants. Not if you fly into one of these airports. Actually, you'll probably never want to get on the plane...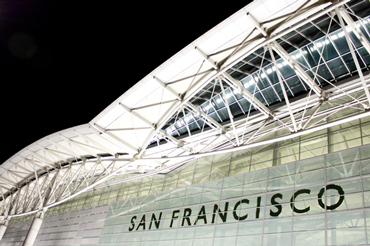 San Francisco International Airport- San Francisco
This airport was pretty much made for kids. There are several aquariums, play areas, an aviation museum and a library. You can go on a self guided tour of the different museum exhibits or head to the yoga room. Namaste!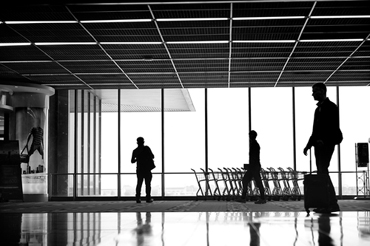 Nashville International Airport- Nashville
This airport hosts regular live concerts, with four stages which hold over 100 free events and live concerts per year. There's no better way to be introduced to Music City. You can even get a refreshing beer from one of the bars and take it with you to the stage, as the airport has a license for the whole terminal.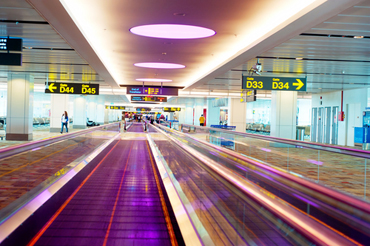 Changi Airport- Singapore
Regularly voted the best airport in the world, Changi Airport has three terminals designed to keep you entertained. Whilst waiting for your flight, you can access a fish spa, sauna, butterfly garden, koi pond, cinema, gym and a huge 12 meter slide. No matter how long there is before your flight, you'll find something to do.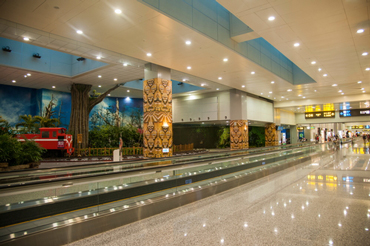 Taoyuan International Airport- Taiwan
Asian airports are definitely doing something right, as Taoyuan Airport is the second from the continent to feature in the list. This airport really plays up to its location, with themed departure gates adorned with the likes of Hello Kitty and tea. There's also a red carpet to make you feel like a celebrity, as well as art installations for you to enjoy. You'll be thankful for a long layover as there are free showers with Kiehls shower kits.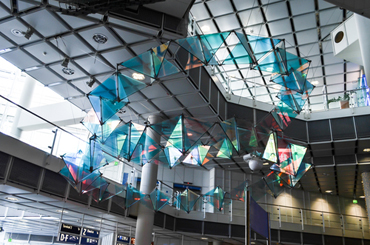 Munich Airport- Germany
Visitors to this airport rave about the free coffee machines near one of the gates. You can also wile away the hours in a casino, playing minigolf, watching films, in a spa or at the brewery. If you've fallen ill during your stay, there's a doctors surgery in the airport. Every base is covered here!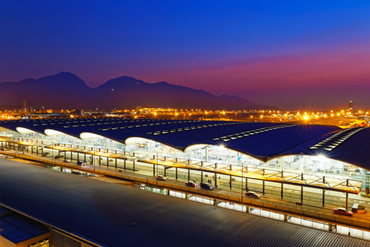 Hong Kong International Airport- Hong Kong
This airport houses the largest IMAX theater in the country, so it's no surprise that catching a movie is top of the list for passengers. You can lay your weary head in a cozy sleep room, take a stroll around the gardens or visit the spa.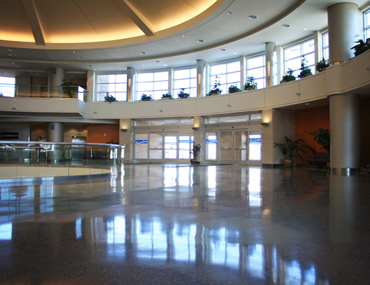 Incheon Airport International Airport- South Korea
It's clear that Asia is dominating this list. Stopover here and you'll never have a better introduction to South Korea, with mask dancing performances, kite making workshops and a national museum. It also has an ice skating rink, because...well, why not?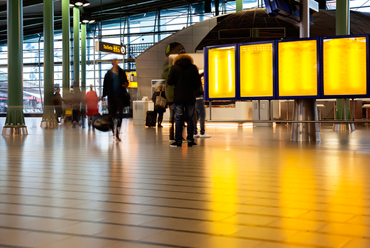 Schiphol Airport- Amsterdam
This airport is enormous. It has all of the things to keep an international traveler happy- shops, a mini version of the Rijksmuseum, a casino and a meditation center. Amazingly, the airport even has its own wedding planner who plans airport weddings for around 50 couples a year. You could even get married on a military plane.
If you're ever stuck in an airport because of a delayed flight, you'd better hope it's one of the ones on the list! If traveling through the airport stresses you out, check out these handy tips.
Author Spotlight
Leila Jones is a content writer for my-holiday-numbers.co.uk and loves all things travel, social media and blogging. She lives in the UK.