Best Ways To Make Friends While On The Road
Sometimes we choose to travel for the freedom it brings. At other times, travel is another way to extend beyond your comfort zone.
Either way, you are bound to meet new people on the way. If you are looking to increase your chances of meeting new people, here are 7 ways for you to put your social skills to use.
1) Free walking tours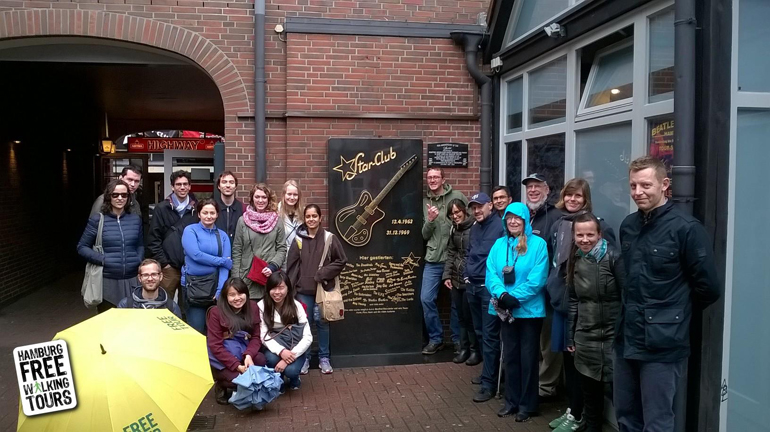 Hamburg free walking tours
Free walking tours have almost no barriers to entry – anyone with any budget can sign up. This is where you will find tourists from all over the world – some who travel as couples, others on their own. Most of them are young, eager travelers, just like you and me, which makes striking a conversation with these like-minded travelers easy!
Who knows, you may find yourself having more things in common than you originally thought. Surely breaking the ice and having conversations while learning about the city beats having a one-way conversation with the tour guide? A Canadian Erasmus student did just that when we were in Hamburg during a free walking tour, and that led to an eventful evening later that day, instead of one spent alone!
2) Pub crawl
If you are looking to add more fun and excitement for your trip, try pub crawling. Pub crawl, if you're new to this term, it's where you will follow a guide who will bring you to a couple of bars/ clubs within a night, with a complimentary drink at each bar you go. There's no better way to make friends than over drinks, great music and dancing! Because you'll be together with the same group of people at every bar you hop to, the risk of running into nasty people is lower in these places.
As introverted as I am, pub crawl opened my eyes to a whole new experience in Hamburg, having some crazy fun with people I barely knew before the night!
3) Hostels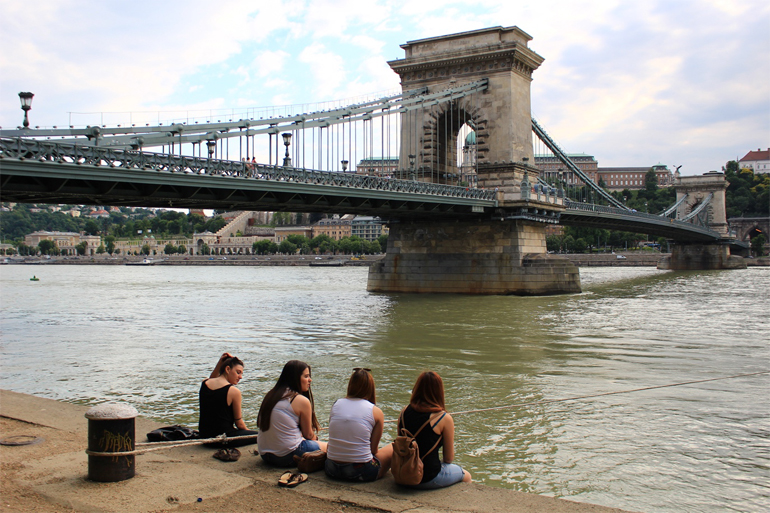 Budapest
There are communal resting areas and sometimes a bar in most hostels. Hang around in these places, and offer a smile to anyone you see sitting alone. More likely than not, they feel the same way as you do - apprehensive about saying hello. Start with the basics - ask them where they are from, or their plans in the city, and you could get an easy conversation going! Some hostels even organize game nights or movie nights on certain days, so be actively involved!
4) Couchsurfing
Of course, gaining popularity is the website Couchsurfing, a site where you get to look for and stay at a host's place for free, in return for some cultural exchange.
Sure, you never know what your host may be like prior to the meet, and staying in a stranger's house can sometimes be daunting. Screening of the host takes experience, but once you have weeded out the bad for the best, your host can give you the best local stories you can ever imagine.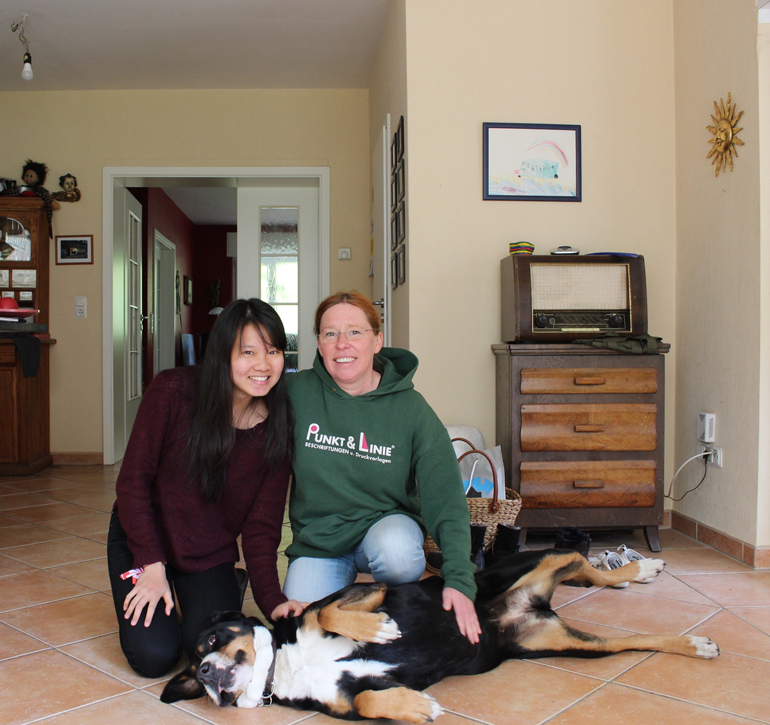 Couchsurfing in Cologne, Germany
Apart from getting to know the host itself, on the off chance that there are other guests that are hosted by the same host as you, that is another chance to befriend fellow travelers and travel the city together! That was how I traveled with two Ecuador students who were also hosted at the same time in Nice, France, and we ended up taking a day trip to Monaco together!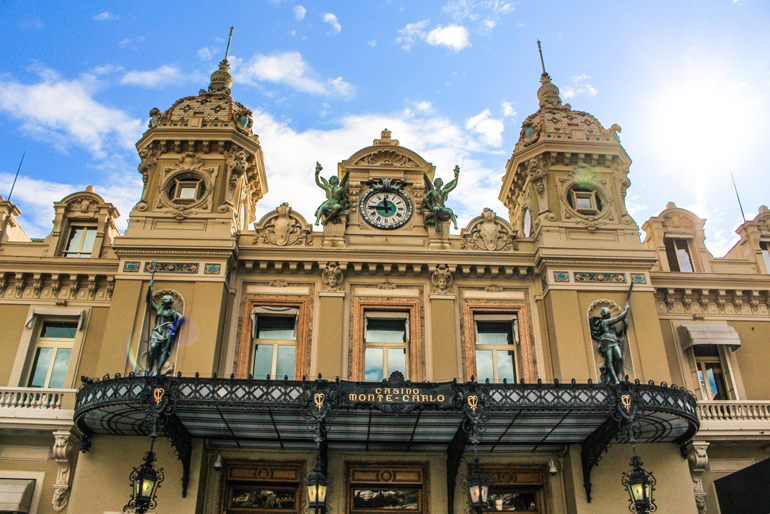 Monaco
5) Carpooling
Heading from one place to another within a country? Instead of taking the flight, train or bus, carpooling might be a cheaper option. During the times when I had to carpool from my student town in Rouen, France, to Beauvais airport (where most low-cost carriers operate to/ from in France), carpooling was the only option.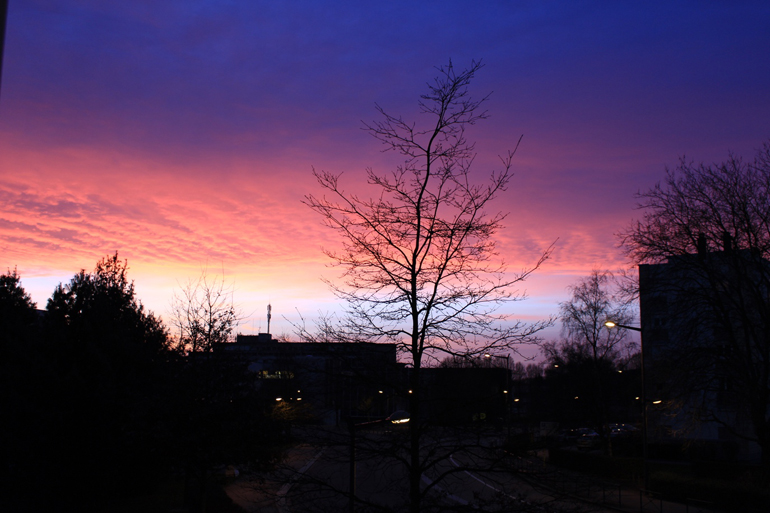 Sunset en route
While I would not deny it takes a certain level of trust to trust a stranger to drive you to your destination in a foreign land, most of the drivers are working class locals commuting in between work and home, so there is a certain level of credibility established. Once you are safe in the car, some drivers can be great conversationalist. It is during these times that I learned how the locals live, about the local economy and the politics of the country.
6) In-flight
As travelers, surely we would have taken flights before. Of the many times we have sat on an airplane, how many times have you struck a conversation with your neighbor?
Sometimes all you need to do is say hi, and a world of unknown will be open to you. That was just what I did on my connecting flight in Athens. I met a Greek girl, and she shared some of the most underrated Greece islands not to be missed. True to her advice, I checked Milos out, and that was the best decision ever.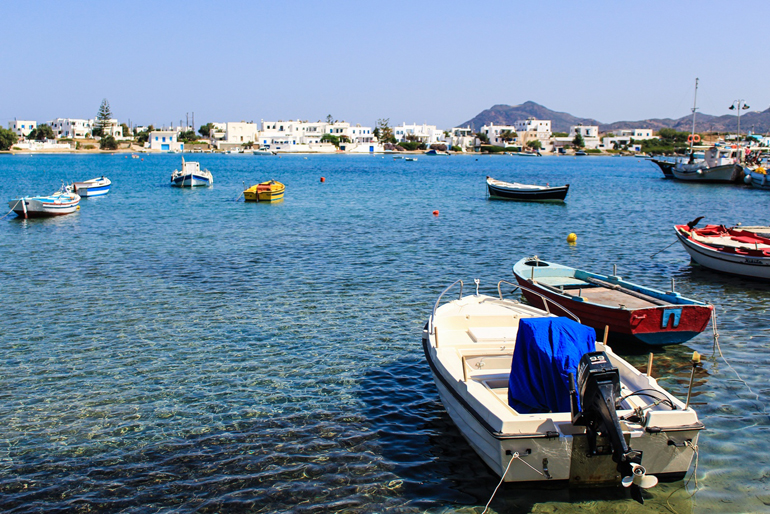 Milos, Greece
Next time you board a flight, take special notice of your neighbor's behaviors. Is he carrying a book you have read before, or struggling with the remote control? Maybe he needs an extra napkin, or an extra pair of hands? That is your opportunity right there!
7) Sleeping at airports
Not many would entertain this option of sleeping at airports, but a select number still do, for reasons such as to save on accommodation or flight costs. Some airports have designated areas for sleeping over, and that is where people in the same situation as you congregate.
While some really do value their rest, others simply need to pass their time. What happens when bored people come together? They start conversations! Some of them really do appreciate having someone they can share stories and spend their long hours with!
Granted, it takes some form of courage to be doing some of these ways mentioned to befriend another. Taking the initiative to strike a conversation may be an uphill task for introverts, but once you take the first step, you will be thankful to yourself for doing that!
Leave as a traveler; come back with a global network of friends!
We offer many hotels in cities all over the U.S., visit our "Search Hotels" page to view these hotels.
Author Spotlight
Isabel draws energy from being outdoors. 22 and from Singapore, she believes there is nothing more fulfilling than being unplugged. An explorer at heart, the world is her playground.

She is the founder of www.belaroundtheworld.com, a site dedicated to travel resources and inspiration from around the globe for the 20-something millennial travelers. It aims to bridge the gap between what readers know and what they want to know, with a focus on student and budget travel.